United Registrar of Systems (URS Certification) is an independent certification body operating in more than 30 countries within the multinational URS Holdings.
High quality and guaranteed services are ensured by the United Kingdom accreditation body UKAS, who carefully examine our certification processes and ensure our staff are highly competent in the fields in which they work.
URS Certification works with the notable concept of Operational Safety, which presents customers with considerable added value including significant financial savings, and safe and smooth business operations.
Accreditation bodies:
UKAS (United Kingdom Accreditation Service) recognises URS Certification to provide accredited certification of management systems according to ISO 9001, ISO 14001, OHSAS 18001, ISO 20000, ISO 27001, ISO 13485 and others.
The IAF (International Accreditation Forum) is the world association of Conformity Assessment Accreditation Bodies and other bodies interested in conformity assessment in the fields of management systems, products, services, personnel and other similar programmes of conformity assessment. The accreditations held by the URS Holdings are all performed by Accreditation Bodies that are members of the IAF.
The United Kingdom accreditation agency UKAS is a member of IAF, which ensures the independence and competency of the UKAS accreditation.
IATF (International Automotive Task Force) recognises URS Certification to provide automotive certification in compliance with the standard ISO/TS 16949.
NABCB (The National Accreditation Board for Certification Bodies) is the Indian accreditation body and it too is an IAF member. URS Holdings selected the NABCB to reflect the growing importance of the Asian market and India in particular.
DAC (The Dubai Accreditation Centre) is the accreditation agency for Dubai. The URS Holdings selected DAC for accreditation as the Government of Dubai has made it a requirement for all companies that produce or prepare food to be certified for the HACCP scheme or ISO 22000.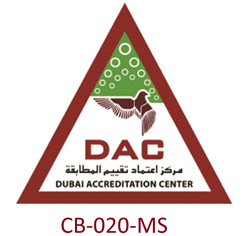 Further information about the range of certifications provided by URS Certification can be found at ISO Certification. 
If you need to verify the validity of a certificate issued by URS Certification, you can do so here: